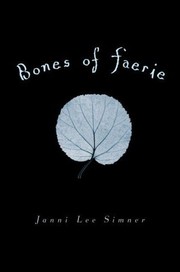 In a future where everything's been altered by war and magic, Liza knows that her sudden visions and telltale strands of see-through hair mark her as a danger to her village. Knowing she will be murdered because of her strange new abilities, she flees into the forest. She soon learns that nothing is as she's always believed it was, and she must learn to use her gift if she has any hope of setting things right.
What I loved about this book is: I really enjoyed the unique setting of this book, and found myself hooked by the story and the author's writing style early on.
You might like this book if: You'd like to combine your interest in the fae with your love of novels set in the future.
Have you read any other fairy books set in the future?